Chaevi Stay is a customer lounge attached to our charging stations.
It includes various venues like cafes, restaurants, and wellness centers.
Convenience

Storage/Laundromat

Customer Lounge

Convenience Store

Food & Beverage

Vending Machine

Cafe / Restaurant

Food Truck

Finance

Loan / Credit

Membership

Insurance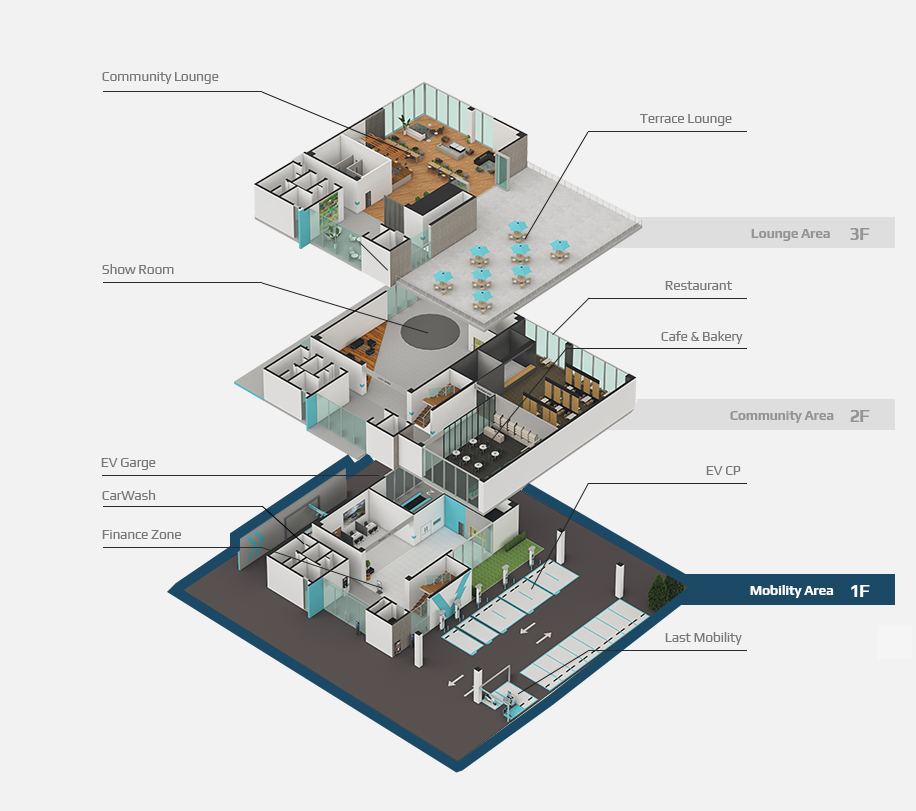 ※Virtual depiction
Directory
1F

Mobility Area

EV Garage

Car maintenance, tire replacement service

Car Wash

Drive Through Car Wash

Finance Zone

Short and long-term EV rentals, lease offer comparison, car insurance offer comparison

EV CP

Chaevi products on display

Last Mobility

Eco-Friendly Mobility Station (electric bikes, electric scooters, electric motorcycles)

2F

Community Area

Cafe

Restaurant

Car Showroom

3F

Lounge Area

Customer Lounge

Terrace

Rest Area
The design and the business model of each Chaevi Stay can be
customized to fit the location
and local customers' needs.
Facilitates continuous contact with customers
and enhances customer relations